Massive interest in this year's Career Day
53 companies from all over Denmark participated in this year's Career Day – and made it the biggest event so far.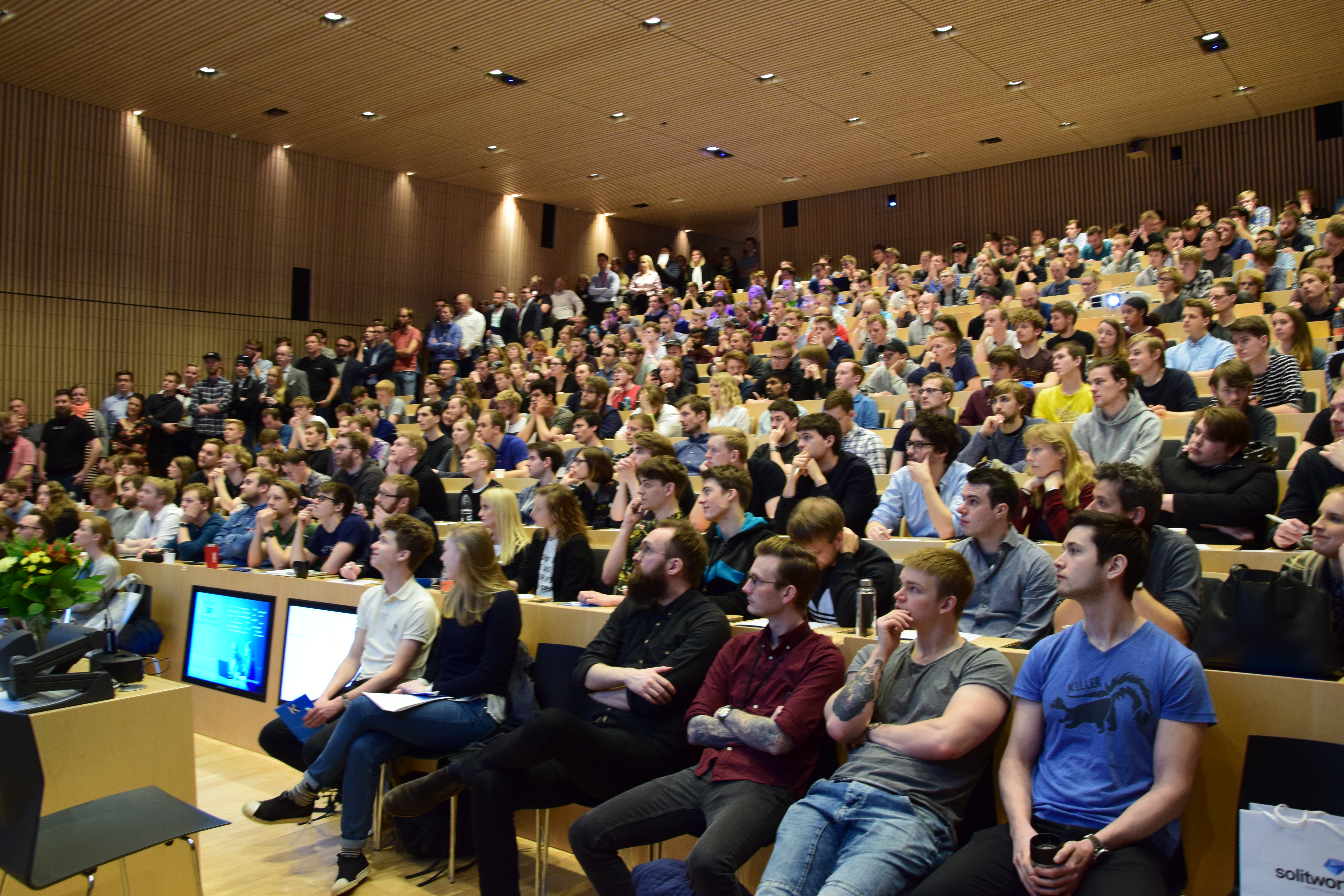 The students had to stand along the walls of the Peter Bøgh Auditorium in the IT City Katrinebjerg Friday, as Department of Computer Science at Aarhus University hosted this year's Career Day.
Throughout the day, IT students from Aarhus University had the opportunity to talk to wide range of companies. From Uber, to Danske Bank and Forsvarets Efterretningstjeneste.
- It's not the first time we participate and we are looking for talent. We are a fun place to work, and with us you can do a little more than in the private sector, says Erik from Forsvarets Efteretningstjeneste.
Uber brought an icecream truck which was popular on the day spring finally arrived.
- It's a gimmick, but we thought it could be fun to bring, and it shows that we are a fun place to work, says Mathias Schwartz from Uber.
Great demand for IT specialists
There is a great demand for IT specialists in the companies, and the students used the opportunity to talk to the companies.
- This allows me to see and meet the different companies, and gives me an idea about which companies I could be interested in working at when I graduate, says Freja Ebsen, who is a bachelor student in IT-Product development.
The Career Day is aimed at the students at Aarhus University looking for jobs in the rapidly growing IT industry.