Demonstration of prototypes by first-year students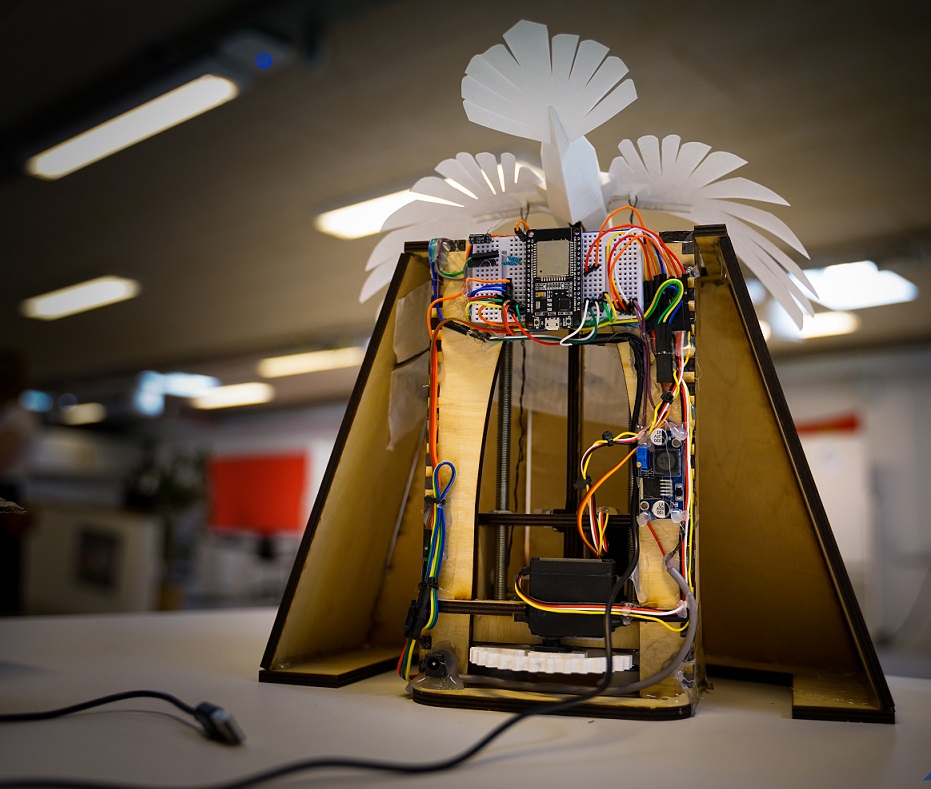 Our first-year students recently demonstrated their prototypes from the IT product design course (check them all out in this Flicker album). This year, the students have been working with the theme "habits", and have developed prototypes that via behavioral change can challenge our (bad) habits.
Due to COVID-19 restrictions, they were not able to demo the prototypes to each other, but did manage to have a "one-at-a-time" demo session with the course lecturers Henrik Korsgaard (CS) and Minna Anneli Pakanen (ENG).
We are so impressed with the level of finish these first-year students have managed even though the labs were closed most of the semester. Being able to develop technical prototypes anywhere with limited supplies and tools is an impressive skill that IT Product Development students learn – maybe more than any other study programme.