Companies on waitlist to recruit students at Kdag
It took less than five days for all stands at the 2018-edition of the career fair Katrinebjerg Karrieredag (Kdag) to be sold out.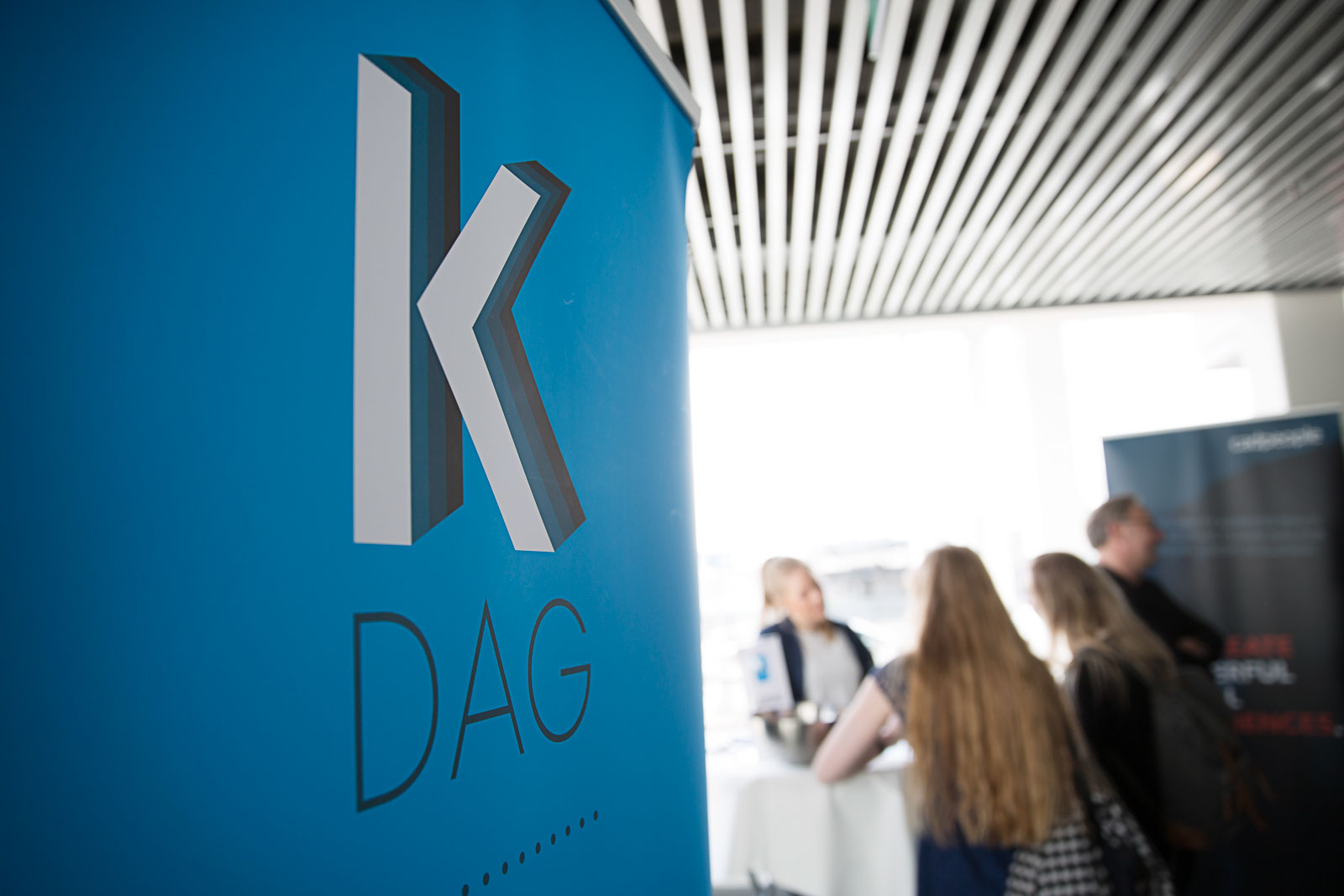 42 companies, from all over Denmark, will attend Katrinebjerg Karrieredag 2018 on April 6, making the fair one of the largest IT career fairs in Jutland – and the only one of its kind at Aarhus University. The organizers are now looking into the possibilitiesof expanding the fair with extra stands. Companies interested in a stand can get on the waiting list by contacting Peter Hoffmann (peterhoffmann@cs.au.dk) or Søren Poulsen (poulsen@cs.au.dk) from Department of Computer Science.
600 students to visit Katrinebjerg Karrieredag
This year is the fourth time Katrinebjerg Karrieredag – or Kdag as the career fair is also called – will take place at IT City Katrinebjerg. The career fair has grown more and more popular each year among both students and companies.
Katrinebjerg Karrieredag is aimed at students from Aarhus University, looking for jobs in the rapidly growing Danish IT industry, which is experiencing an increased demand for labor. Throughout the day,about 600 students from a wide range of study programs at Aarhus University are expected to visit the fair. Thus, "Kdag" is a good opportunity for companies and students to meet.
A survey made by the trade organization "IT Branchen" (2016) shows that 42 percent of Danish companies are having difficulties filling IT specialist positions. A deficiency which in 2015 forced every third IT company to give up in recruiting labor to fill IT jobs.
More information on Katrinebjerg Karrieredag at the fairs website: kdag.au.dk/ and facebookpage facebook.com/kdag.au/