AU DIGIT opening at Aarhus University September 27.
Department of Computer Science is proud to be a part of DIGIT - the new centre for Digitalisation, Big Data and Data Analytics which will open at September 27th. The centre will bring Aarhus University into the global elite within research in digital technologies.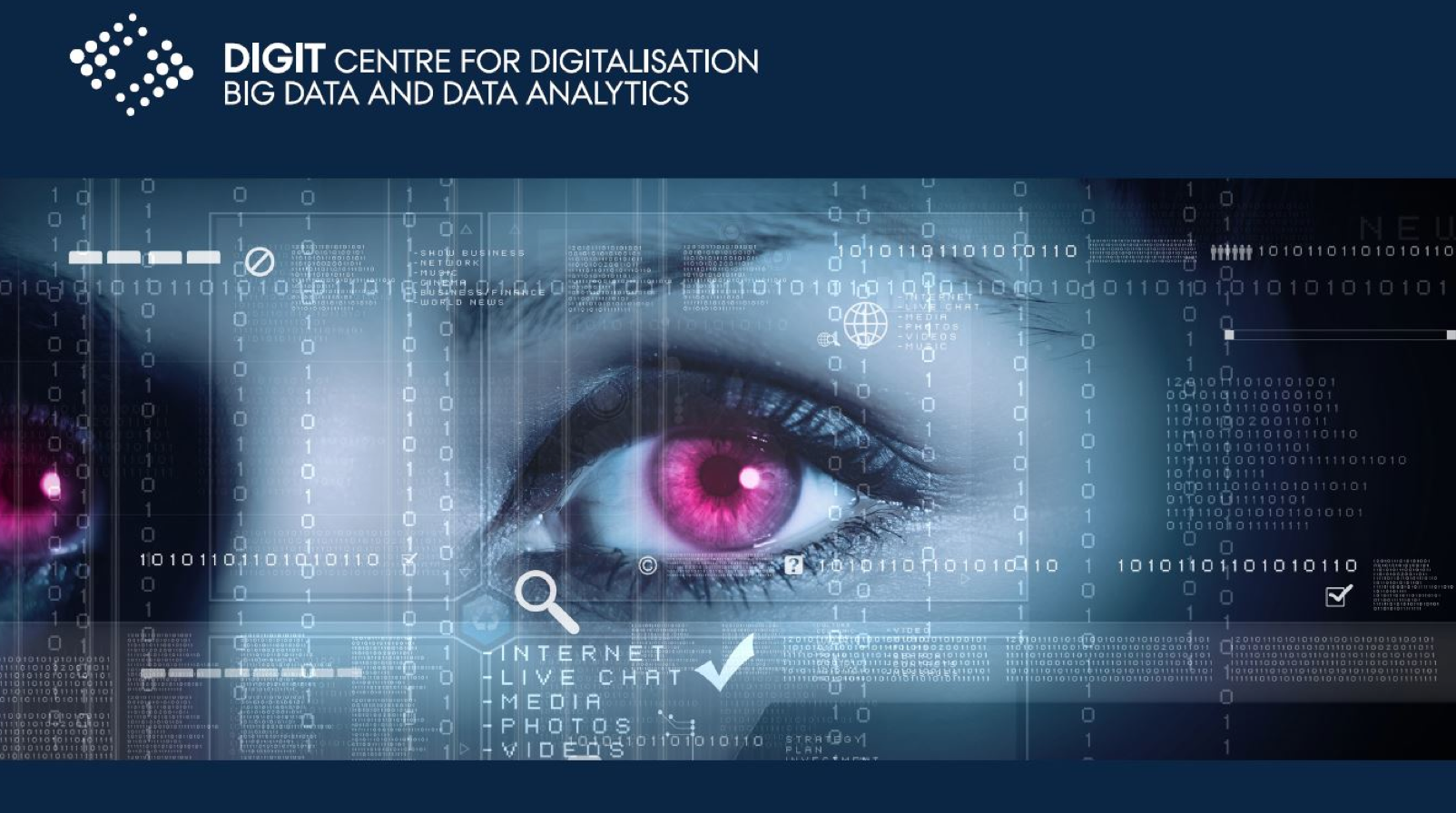 The digital revolution is already radically impacting our societies, industries and businesses. The last 50 years' achievements within electronic hardware, computer processing improvements and software algorithms and tools have substantially transformed global society. In a somewhat populist term, this is being called "The Forth Industrial Revolution" or "Industry 4.0." It has only just started but will accelerate in pace in the decades to come.
A number of digital disciplines and technologies are globally associated and interconnected to this technological revolution, primarily cyber-physical systems, Internet-of-Things, 5G, cloud computing, block-chain, machine and information learning, big data analytics, cyber security, virtual and augmented reality, drones, robots, nano-satellites and autonomous systems in general.
DIGIT will integrate world class fundamental and applied research activities within these digital disciplines across Mathematics, Computer Science and Engineering. In order to succeed, AU DIGIT has a strong commitment to closely cooperate with relevant industrial partners.
All interested collaborators are invited to join the opening of AU DIGIT:
Wednesday 27th of September 2017 at 14:30
Finlandsgade 21, 8200 Aarhus N, Peter Bøgh-Andersen auditorium (Nygaard building)
Admission is free, but please register here. Find directions here.