Dronning Margrethe II's rejselegat 2022 til kandidatstuderende Sebastian Loeschcke
Stort tillykke til kandidatstuderende Sebastian Loeschcke, som er et af 5 stærke talenter fra Aarhus Universitet, der modtager Dronning Margrethe II's rejselegat på 25.000 kr. Legatet giver de studerende mulighed for at rejse ud i verden og få nye indsigter til deres studie. Legaterne overrækkes i forbindelse med universitetets årsfest i Aulaen fredag d. 9. september.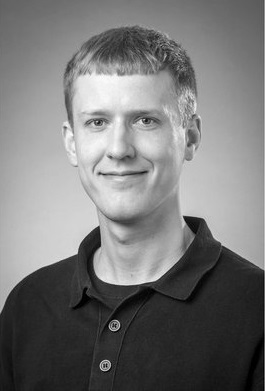 Sebastian Loeschckes studier og forskning har særligt fokus på machine learning, computer vision og data-intensive systemer. Sebastians nyeste videnskabelige artkel, Text-Driven Stylization of Video Objects, er for nylig blevet optaget på en international konference for computer vision. Artiklen er skrevet i samarbejde med postdoc Sagie Benaim samt professor og Director of Denmark's Pioneer Center for AI Serge Belongie, som begge er tilknyttet Datalogisk Institut på Københavns universitet (DIKU). Legatet giver Sebastian mulighed for at deltage i, og præsentere artiklen ved, ECCV 2022 Workshop on AI for Creative Video Editing and Understanding, som finder sted i Tel Aviv oktober 2022.
Sebastian fortæller følgende om artiklen; "Det kræver ofte domæneekspertise og flere timers arbejde at manipulere og redigere videoer. Med metoden vi præsenterer i artiklen, forsøger vi at eliminere disse krav, ved at gøre det muligt at specificere en ønsket redigering eller stilisering gennem en simpel og intuitiv brugerinstruktion i form af et tekst-input. Gennem tekst er det let at udtrykke komplekse og abstrakte stiliseringer og redigeringer. Et eksempel kunne være at redigere en video af en metalbåd der sejler på en flod til "en gammel fiskekutter lavet af træ".
Hvis man vil se eksempler på denne metode, kan det findes de på projekts hjemmeside: https://sloeschcke.github.io/Text-Driven-Stylization-of-Video-Objects/
Instituttet ønsker Sebastian en god tur til Tel Aviv, og ser frem til flere spændende resultater.
Dronning Margrethe II's rejselegat tildeles 5 dygtige studerende på Aarhus Universitet. Læs mere om de øvrige modtagere af årets rejselegater.
Om rejselegatet
Rejselegatet blev indstiftet i 2010 som en gave til Hendes Majestæt Dronning Margrethe i anledning af Dronningens 70 års fødselsdag og blev udvidet i 2012 i anledning af Dronningens 40 års regentjubilæum. Der uddeles i alt fem rejselegater. På Aarhus BSS og Arts går legatet til studerende ved statskundskab og arkæologi – de fag, som Hendes Majestæt selv læste i sin tid som studerende på Aarhus Universitet i 1961-1962. Der er ingen krav til studieretningen på henholdsvis Faculty of Health, Faculty of Natural Science eller Faculty of Technical Science. Hensigten med legatet på 25.000 kroner er at gøre det muligt for legatmodtagerne at studere i udlandet i forbindelse med deres studier på Aarhus Universitet.